ATTENTION VALUED CUSTOMERS:
Automotive repair and maintenance facilities are an essential operation during the COVID-19 outbreak.
As such, WE WILL REMAIN OPEN and be here to serve you.
Please know that our first concern is the safety of our employees and customers. To accomplish our goals we have shifted to a Contactless service model. Our waiting room and office are closed to customers so that we may limit everyone's exposure. Please call 503-639-1768 or text 503-850-2092 to make appointments or discuss needed service. All payments are being taken care of over the phone. After service keys will be locked in your vehicle for pick up, after sanitizing has been completed.
During this time, we will take additional precautions in servicing your vehicle. We will also ensure that if we have sick employee, they stay home. Please call ahead for the most current information, but know that we are here to serve you and keep your vehicle running during these difficult times.
Thank you for being a Henderson Auto customer!
Brian & the entire Henderson Auto team thank you for your understanding and continued loyalty.
Henderson Auto, TIGARD's Best Auto Repair Services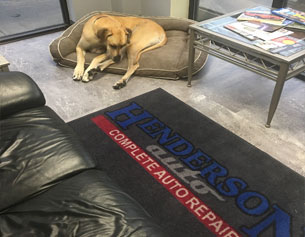 Since 1984, Henderson Auto has provided the TIGARD area with five-star auto repair. Our goal is to offer top-notch auto repair services available at affordable prices. Call today to schedule an appointment at 503-639-1768 or come by the shop at 9075 SW BURNHAM ST.
Convenient and Fast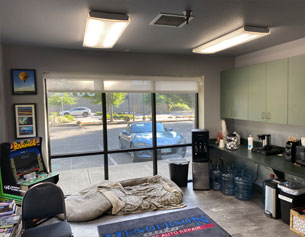 We know your time is important. That's why we are conveniently located near you in TIGARD, OR. Most truck or car maintenance services can be performed while you wait. Many repairs can be completed the same day. Difficult or easy, our mechanics will get your auto repairs done quickly and get you back on the road in a jiffy. Call today to schedule an appointment at 503-639-1768.
How Much Will It Cost?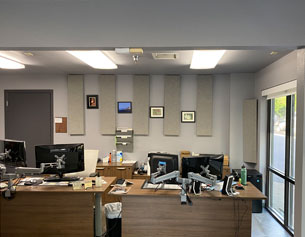 We will provide you with a straight-forward estimate before beginning any repairs. Ask us about options to keep auto repair cost low or discuss upgrades with one of our mechanics to keep your car running at peak performance. We stand behind all of our work with a guarantee you can take to the bank.
We Can Handle It
We provide the TIGARD area with reliable, affordable automotive maintenance and repair services. You'll be hard-pressed to find the same level of professionalism and service that our auto mechanics provide! Our certified technicians and highly trained auto repair specialists provide the best service in TIGARD on domestic and import cars and trucks of all types.
Call today to schedule an appointment at 503-639-1768 or email us.
Discover What We Do!
Auto Haus Towing, Domestic Cars & Trucks, General Services, Import Cars & Trucks and Undercar Services
Henderson Auto offers auto repair services you can count on!
Vehicle
tips
According to recent studies, 5 percent of all motor vehicle fatalities are clearly caused by automobile maintenance neglect.
Testimonials
A.H. (Joe) Giehm

, 09/13/2021
The team at Henderson Auto went above & beyond & far exceeded our expectations!! The week of 9/6 we left our home in SoCal on a 4 week road trip in NoCal the battery light came on and we limped into a Ford dealership where they diagnosed a bad battery and weak alternator.they replaced the battery & sent us on our way in Beaverton we again went completely dead, called AAA which took us to a nearby Ford dealer where we were told it would be 9/19 before they could look at our F-150. I called another dealer and they sad it would be 9/30 before they could check it friend recommended we try Henderson as did the tow truck driver Henderson said it may be the 13th before they could check the truck took it to Henderson on the 8th, they did a 10 point inspection on the 9th, repaired everything that needed fixed including a new alternator (urgent), headlight, license plate light (non-urgent) and had the truck ready for a touch free pickup on that afternoon!! A gigantic thank you to Brian, Katie & their team for keeping our trip on schedule!!
view all reviews